What's in a name?
Naming our beers was one of the trickier tasks we came up against when designing our branding. There are so many craft beer legends out there with super creative, clever and witty names. After thinking long and hard and after lots of puns and plays on words (mostly from co-founder John) we realised that we may have been trying to be something we're not.
Now that's not to say we aren't creative, clever or witty…we just forgot that starting the Copper Beech Brewing company was a very personal journey. Each beer has been brewed from the heart with a memory attached and we didn't want to keep it all to ourselves so we thought what better way to share them with you? Read on to find out how your beer got its name.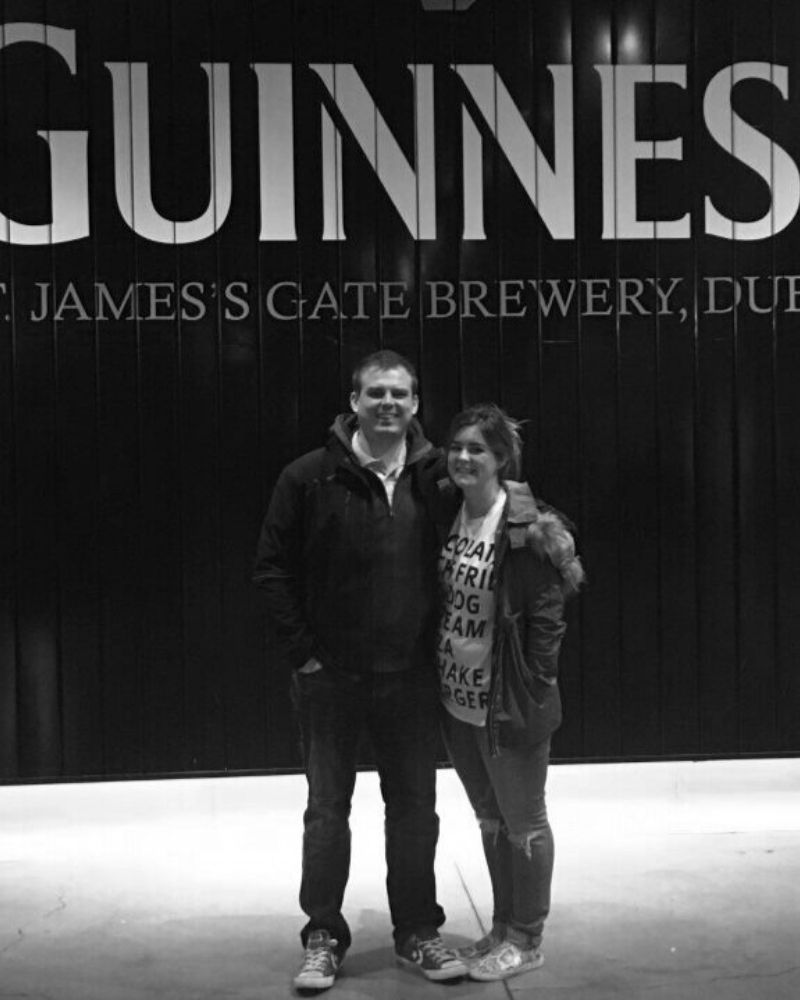 Half Moon
You know how if you're an author they say 'write what you know'? Well we take that approach to our brewing so that we can drink what we love! Half Moon gets its name from the iconic Jaffa Cake advert (full moon, half moon, total eclipse!) because plainly and simply – Dan is OBSESSED with Jaffa Cakes. He worked long and hard to create a beer recipe which was inspired by his favourite snack, incorporating the rich smooth luxuriousness of dark chocolate with a subtle zesty-ness which was appropriate to the traditional Irish Sweet Stout beer style. Dan first tried stout on a trip to Dublin in 2015 (way before he was a beer lover) where he hobbled all the way up to the Guinness Storehouse Gravity bar in a moon boot and on crutches as he had broken his leg and ankle playing football earlier that year. Back then he wasn't a fan. What a difference 5 years makes!
We didn't have a photo of that trip (mostly because of said crutches, Sam had to carry everything else so no one had a free hand for a camera!) but here's a shot from their return the following year when Dan was on two legs again!
Shop Half Moon